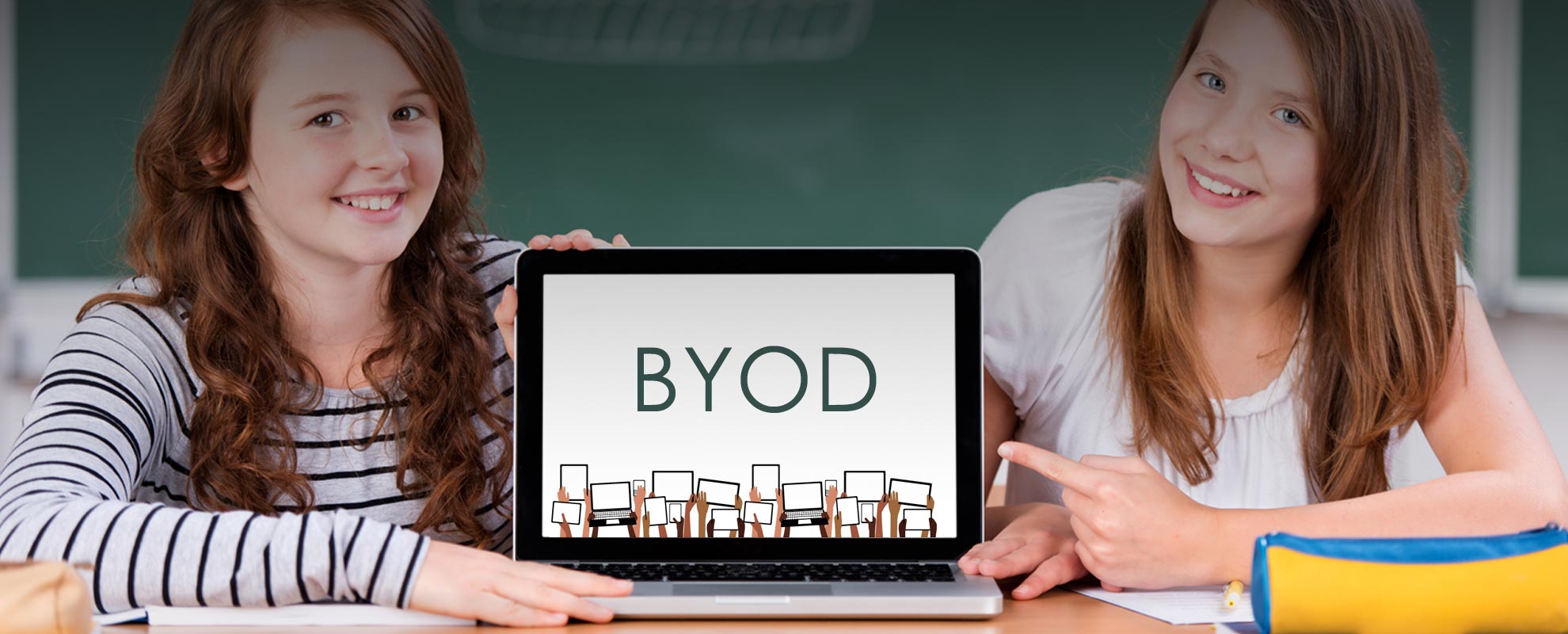 What is Bring Your Own Device?
With the increased use of mobile devices and tablet PCs in the education sphere, Bring Your Own Device – where students and staff are permitted to use personal devices for work – is on the rise.
There are numerous benefits to implementing BYOD including:
Increasing the availability of mobile devices in the classroom to enhance learning
Eliminating "doubling up" as students use the same device at home and at school
Budget advantages as finance can redirected as IT spend on hardware reduces dramatically
At Academia we have a dedicated team who are trained to understand the principle challenges and pain points that an establishment will go through during a 1:1 deployment. Our highly skilled team will work with you to provide a detailed plan which maps out key milestones to ensure a smooth and an effective deployment. This includes a built-in and sustainable curriculum training programme to allow teachers and students alike to maximise their devices and get the most out of them.
We will also offer a finance model which incorporates a fully managed financial package including a transactional portal and insurances meaning no admin or financial exposure to establishments.
Academia works with a number of vendors so we are device agnostic – meaning you can choose the best fit for your needs.
BYOD Readiness Checklist
Ensuring a successful BYOD implementation in your institution requires you to consider the following:
Planning including engaging with stakeholders, funding, choice of device, licensing and use policy
Curriculum and development
Device management and support